Celebrations, Communities and Performances
Festival occasions in Coventry from the 15th to the 17th centuries and their legacy
20th to 22nd April 2022
Drapers' Hall
Bayley Lane
Coventry

Expert talks on each day with the latest research into Coventry's unique contribution including: medieval processions and performances, the Trinity and Drapers guilds, the royal city, musical instruments used in Coventry, ceremonial swords, the urban soundscape, Coventry during the Reformation, links between Shakespeare and Coventry and the European context.
Papers will include the following.
Ian Brown (Glasgow University), 'Performing Versions of clerks' play to foreshadow the Scottish Reformation'
Eleanor Chadwick (Resident Artist at Pervasive Media Studios and Senior Lecturer in Performing Arts, Plymouth Marjon University), 'Creating Humankind: exploring the value of interdisciplinary co-creation of historical narratives'
Alan Chalmers, Fae Parkins, Khairul Mohammad and Kurt Debattista (all WMG, University of Warwick) and Mark Webb (Medieval Coventry Charity), 'Reconstructing Coventry's Medieval Industrial Heritage'
Joe Chick (History, University of Warwick), 'Rowdy Godiva: Medieval Parish Festivities and the Impact of the Reformation'
George Demidowicz (former Conservation Officer for Coventry, now freelance), 'The History of Drapers' Hall'
Miriam Gill (University of Leicester) 'Depictions of the Doom and Medieval Pageants: the Evidence'
Frederick Hepburn (historian and independent scholar), 'The St Mary's Hall tapestry: some further thoughts'
Margaret Shewring (University of Warwick), 'Travelling Players in Coventry in the sixteenth century'
Andrew Kirkman (Professor of Music, University of Birmingham), 'Echoes of a Royal and Civic Soundscape: Henry VI and Music in Coventry'
Margaret M. McGowan (CBE, FBA, Research Professor, University of Sussex), 'Royal Entries into Coventry in the Fifteenth Century: a Comparative Approach'
Simon Pickard (University of Cambridge and University of Birmingham), 'Angel Musicians in St Mary's Guildhall, Coventry'
Lynda Pidgeon (Research Officer, Richard III Society), 'A Joyous Entry? Elizabeth Wydevile's [Woodville's] visit to Coventry'
Helen Roberts (Open University and professional cornettist) and Jamie Savan (Professor of Performance-led Research in Music at the Royal Birmingham Conservatoire), 'Winds of change: the role of Coventry's waits from the fifteenth to the seventeenth century'
Margaret Shewring (Emeritus Reader in Theatre and Performance Studies, University of Warwick), 'The place of Coventry in the wider context of European Festivals'
Margaret Shewring (University of Warwick), 'Travelling Players in Coventry in the Sixteenth Century'
Pete Walters (author and historian), 'John Rastell (b. 1475 in Coventry), plays and royal ceremonies'
Mark Webb (Medieval Coventry Charity), 'Coventry's years as a royal city, 1456–1460'
Event timings
Wednesday 20th April
1 pm registration
Talks 1.30 pm to 5.30 pm including breaks
Thursday 21st April
Talks 9.30 am to 5.30 pm including breaks
Friday 22nd April
Talks 9.30 am to 1 pm
Also included

Photographic exhibition
Booked tours of St Mary's Hall
Book sale
Light refreshments at breaks. Lunch not provided.
Booking: Conference (all 3 days): £20 (£15 concessions)
Celebrations, Communities and Performances (warwick.ac.uk)
Performances
Conference attendees and others are encouraged to attend the following performances linked to the conference during the evenings of 20th and 21st April.
Binchois Consort
20th April 2022
Drapers' Hall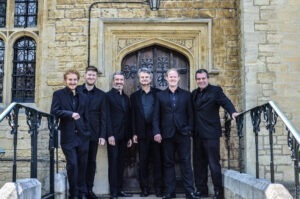 20th April 8pm
The award-winning Binchois Consort will perform early music, much of it directly connected to Coventry in the 15th century. This includes two movements of the Missa Caput, of which a manuscript fragment remarkably survives in Coventry. This great work may have been performed for Henry VI when he attended Mass in St Michael's Church in 1451.
The performances will be introduced by Andrew Kirkman and will be connected with his talk at the 'Celebrations, Communities and Performances conference and can be booked separately via the following link:
£12.50 for the Binchois (£8 concessions) to Drapers' Hall – Historic Coventry Trust
About the Binchois Consort
Founded by its conductor Andrew Kirkman in 1995, The Binchois Consort has performed widely in Europe and the United States, and has recorded twelve discs on Hyperion Records to stunning critical acclaim.
Its recordings have won numerous music industry awards, including 'Recording of the Month' and 'Early Music Disc of the Year' in Gramophone magazine, 'Diaposon d'or' in Diapason (France), 'G5′ in Goldberg magazine and 'five stars' in BBC Music Magazine. The group's recording 'Music for Henry V and the House of Lancaster' was a 'Critics' Choice' in Gramphone magazine, and a 'Choral Choice' in BBC Music Magazine.
21st April 8pm
Mankind Humankind, a medieval morality play set in a contemporary context, will be performed. This performance is free of charge to conference attendees.
For details, please contact mwebblondon@gmail.com