Medieval Coventry charity wins heritage award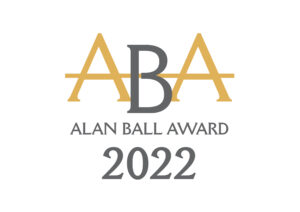 The Medieval Coventry charity is delighted to announce that its self-guided tour, 'Coventry's Medieval Treasures', has won the Alan Ball Award 2022 for Outstanding Local History E-Publication.
The Award, administered by the Local Studies Group & Library Services Trust, was presented at a special online ceremony on 14 August. Terry Bracher, Chair of the Trust, said:
"The judges thought it was an outstanding e-publication, which stood out within a strong field. We had a large number of nominations overall this year and you should be congratulated for the tremendous work that went into creating this digital publication. It is one of the best apps we have ever come across."
Amanda Kay, trustee and project coordinator received the Award on behalf of the charity. In thanking the Trust and judges, she highlighted the hard work of all those involved in the project's creation and the valuable support received throughout its development.