Coventry's medieval sword is back in the city!
Coventry's ceremonial sword, dated to c.1460, is usually on display at the Burrell Collection at Glasgow City Museum, but from July to November, you will be able to see it at The Herbert Art Gallery and Museum.
The sword was an important symbol of the city's rights and privileges and formed part of the city regalia along with three maces, mayoral chains and badges. It played a key role in civic processions and ceremonies such as the election of the mayor.
It also had huge civic importance during Coventry's economic and political heyday in the15th century when the city was the fourth largest in England. At that time, Coventry was, for the best part of three years in the 1450s, the royal capital of the country. King Henry VI and Queen Margaret of Anjou were frequent visitors and whenever they entered and left the city the sword was carried in front of them.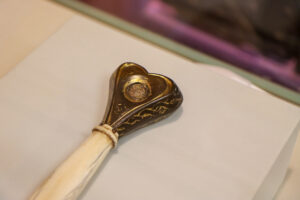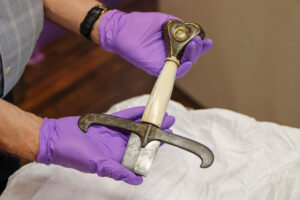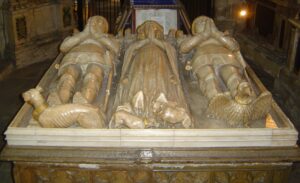 The Beaufort Tomb at Canterbury Cathedral showing John Beaufort, Earl of Somerset and Thomas, Duke of Clarence with their swords. With kind permission of Roel Renmans © Roel Renmans, on Flickr.com